Johannesburg
Full service audio facilities
The studio control room creates a comfortable, yet practical environment, where clients can enjoy a cappuccino from the comfort of the couches while monitoring and reviewing the work.
The room has a "reflection free zone" acoustic design with soffit mounted ATC SCM50 monitors, ensuring that engineers and producers can monitor without unwanted acoustic interference.
Like the Cape Town studio, the JHB control room combines the quality and warmth of analogue with the benefits of digital to achieve the best product possible.
The room also boasts an Otari MTR10, ¼" tape machine for tape transfer and mastering.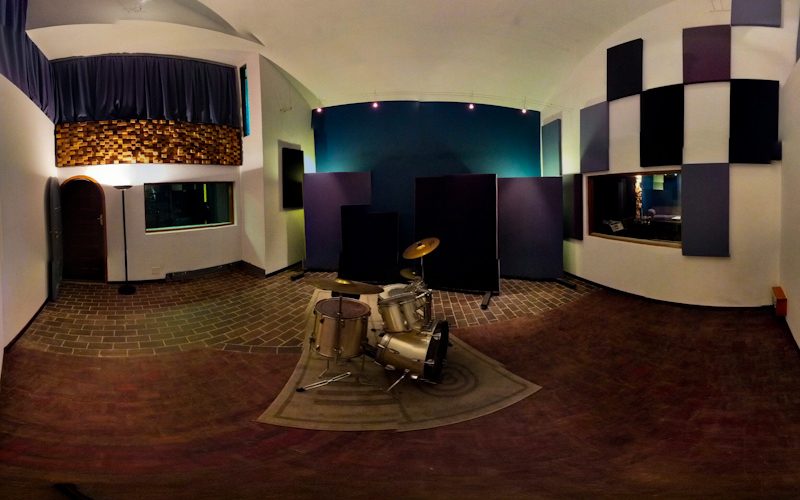 With a slanted loft style ceiling reaching over 6 meters in height, and space enough to hold a large ensemble, the live room provides an incredible acoustic environment to record in.
It is situated between the control room and isolation booth with clear line of sight into both rooms, and contains a number of movable acoustic baffles which can be used as acoustic dividers or to adjust the rooms acoustic response.
Acoustically, the room is heavily isolated, making it ideal for everything from sensitive foley recordings, through to hard hitting drum recordings.
The 30 seater, 5.1 surround cinema has a full complement of Tannoy speakers including Tannoy Lancaster Gold farfield monitors for the fronts and center.
Mixes done in the cinema translate perfectly to commercial cinemas and it is therefore used as the studios primary Final Mix venue for Cinema and Television productions, but is also frequently used as a client viewing room or just to kick back and enjoy a movie (with amazing sound!)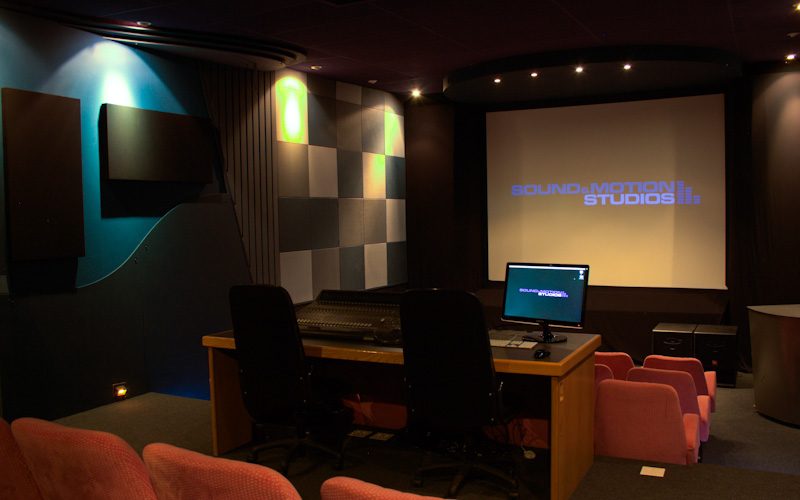 The pub is over 50 square meters in size and can comfortably accommodate 30 to 40 people.
With a rustic British feel, a large fireplace to keep you warm in winter and a large selection of drinks and freshly ground barista coffees, its easy to find yourself spending far more time there than you should!
The isolation booth, or "dead room", has complete line-of-sight to the live room and control room. It is large enough to accommodate several musicians or a full drum kit, and manages to remain reverb-free and acoustically neutral without the "small sound" associated with vocal booths.